Hardy Tropicals Ltd. Co., d.b.a. Garden & Bloom, was developed to provide website visitors with everything they'll need to create a lush landscape, regardless of their hardiness zone. Since 2010, our company has assisted thousands of visitors in the process of planning and creating their own landscaping paradise.
Our website is dedicated to gardening and plant enthusiasts who enjoy growing plants and landscaping. Whether you're in New York City or Seattle, Chicago or Charlotte, here you can learn about all the plants that will grow your zones and how to make your yard a lush verdant paradise.
GardenandBloom.com is privately held and owned by Hardy Tropicals, Ltd. Co., and is currently managed and operated by GuideofUS, LLC - part of the GuideofUS Media network.
Our Mission
Our mission at Garden and Bloom is to provide and entrust fellow gardeners with accurate, useful, and pertinent information for both hardy and non-hardy tropical plants.
John C. Derrick
Editor-in-Chief / Co-Founder
A landscaping and gardening enthusiast for almost 20 years now, John is an avid fan of all places with tropical landscapes. In particular, he enjoys study on many aspects of Hawai'i, and in addition to co-founding Hardy Tropicals, he also founded Hawaii Travel Guide, in 2002. John has particular interests in landscape photography, traveling, technology, birds (parrots), and hiking.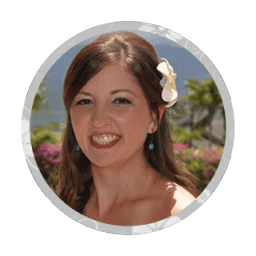 Victoria C. Derrick
Editor / Co-Founder
Like her husband, Victoria has been captured by all things tropical, lush, and vegetative. Victoria, who helped co-found Hardy Tropicals in 2010, additionally serves as Executive Publisher at Guide of US. She is also a Certified Hawaii Destination Specialist with the Hawaii Tourism Authority.